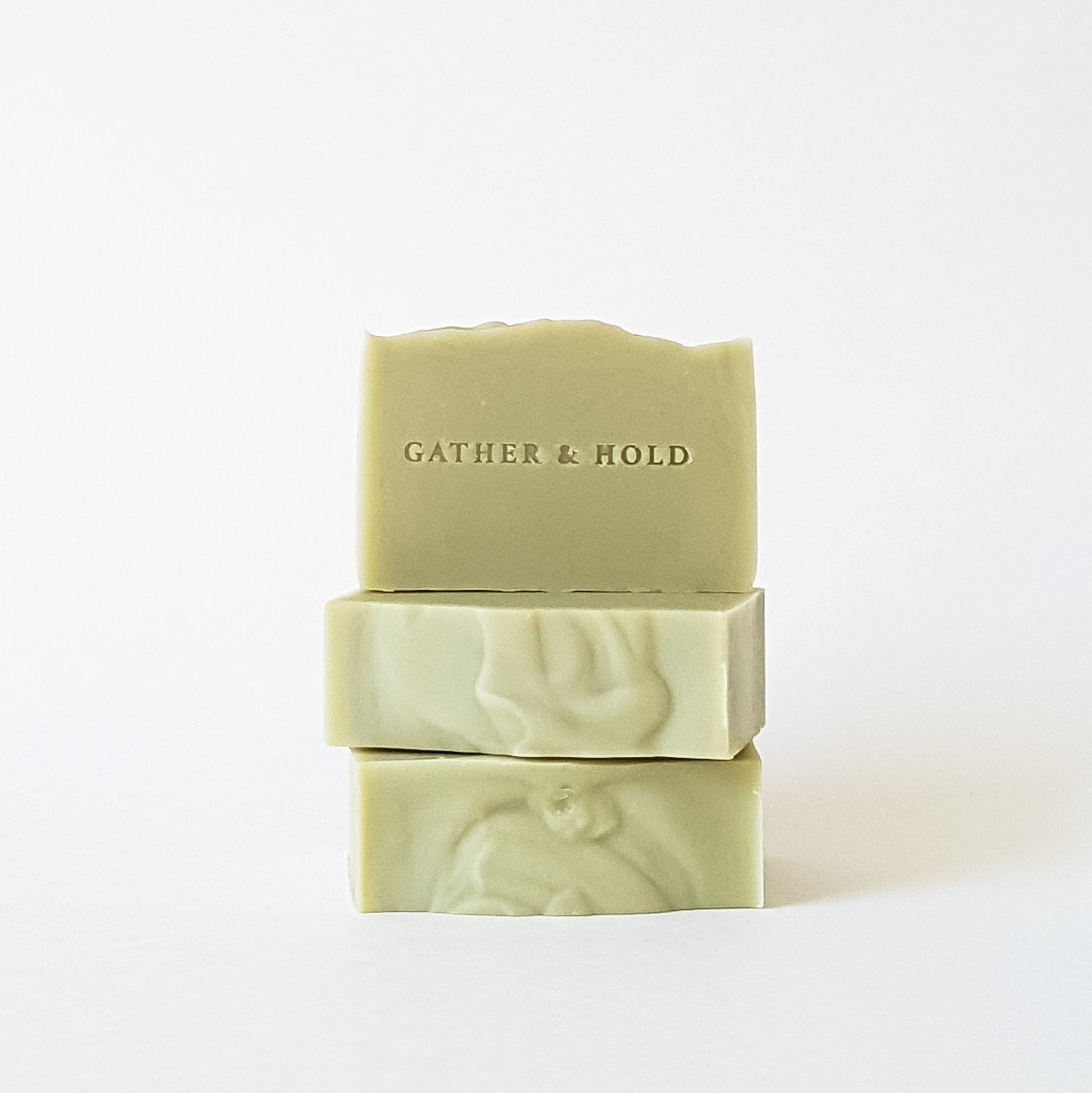 Fresh Herbs
Minty fresh, with rosemary and a hint of clary sage — like walking through an herb garden. This is a cooling, reviving soap. Blended with all organic oils and butters and colored with French green clay.
5.5 ounces — a hearty bar that fits well in the hand.
Handmade in Northern California.
Contains saponified:
organic olive oil, California grown and pressed
organic, fair trade coconut oil
organic castor oil
organic jojoba oil
organic shea butter
Also contains:
organic rosemary essential oil
spearmint essential oil, grown in the US
clary sage essential oil, grown in the US
French green clay